Montrose West Hollywood About Us
Just steps from the famous Sunset Strip, Montrose West Hollywood is an intimate hotel that exudes style and sophistication, where guests can take in stunning views of the LA skyline from the rooftop pool and bar, or get together with friends over dinner and drinks at our ultra-private restaurant and lounge.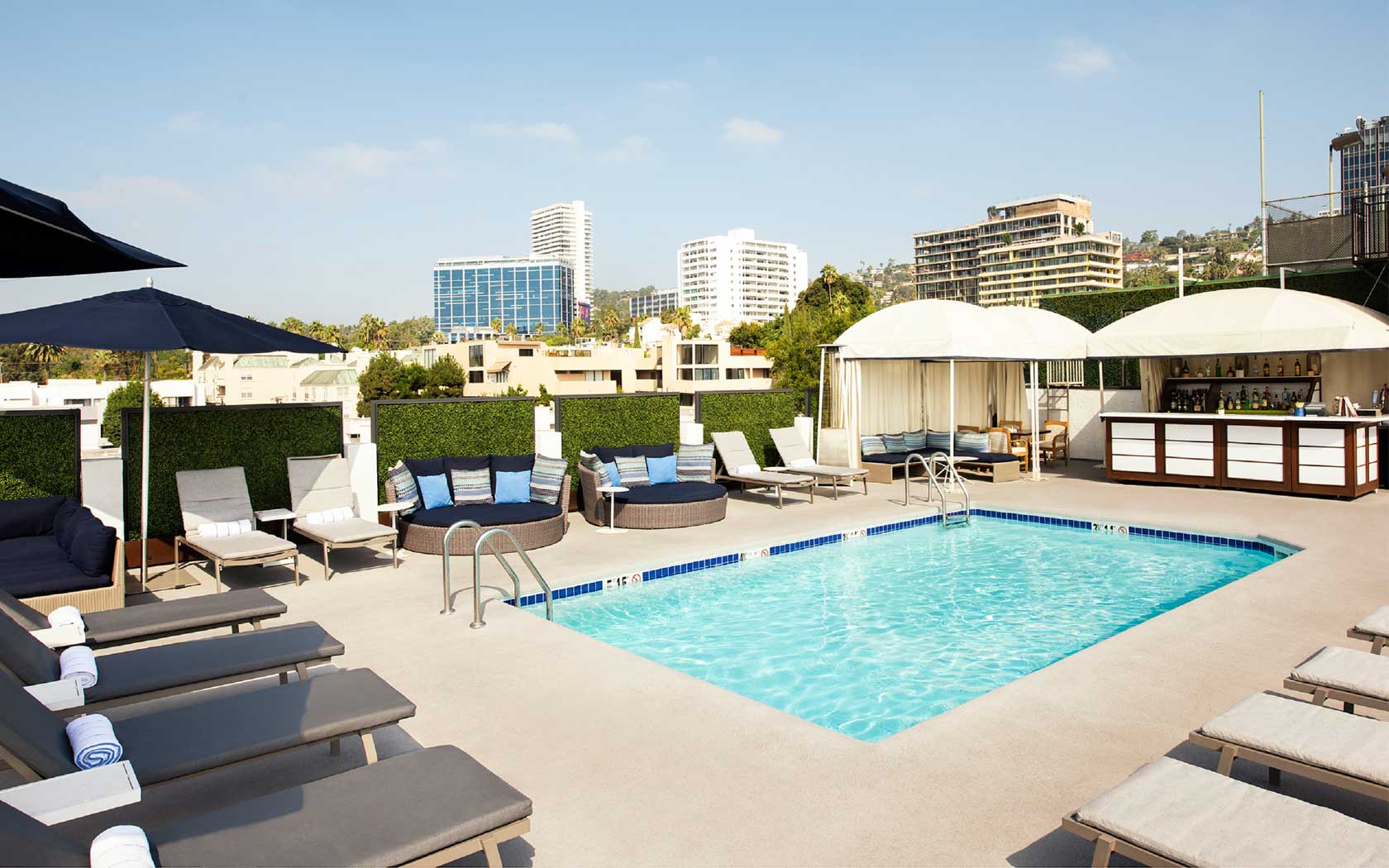 Our private pool is open to guests that are adhering to Los Angeles County Guidelines regarding physical distancing and safety measures, including wearing masks when in public areas. Lounge chairs will be configured 10 feet apart with limited guests allowed at the pool and pool deck. Additional sanitization measures will also be taking place, including sanitizing lounge chairs and cabana surfaces after each use. The pool bar is currently closed but guests may bring food and beverages from their suite to the pool area. The pool is accessible. information on accessibility, please see our Accessibility Statement.
Visit the County of Los Angeles Public Health website to view a full list of safety measures.
We are currently partnering with local restaurants that provide delivery and take out. For a list of restaurants, please click here. For questions about other specific amenities and services please call us at 310-855-1115.
Hotel

Amenities
133 oversized suites
Exclusive guests-only restaurant** (CLOSED)
Contactless Grab-and-go cafe
24-hour fitness center** (CLOSED)
Dry cleaning and on-site laundry
Elevators and Stairwells
Self-parking*
24-hour business center
Rooftop pool 
Rooftop tennis court
ADA suites
Pet-friendly up to 30 pounds
* $48.00 USD/night
**These services are temporarily closed/canceled and will reopen TBD.
***The property's common areas and amenities are ADA compliant under the Department of Justice ADA Title III Regulation 28 CFR Part 36, 1991. For more information on accessibility, please view our
Accessibility Statement
.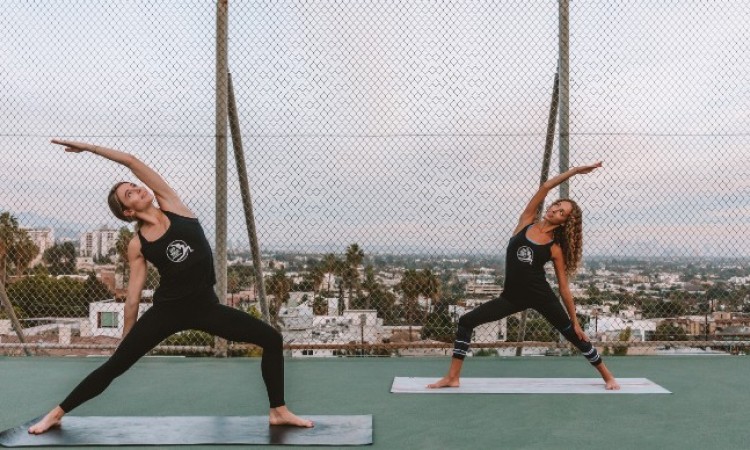 We are excited to partner with Zen Yoga West Hollywood to provide safe, outdoor yoga classes on our rooftop tennis court!
Classes are held every Monday at 4:00 p.m. and Sunday at 9:30 a.m. Classes vary from Vinyasa, Yoga Sculpt, Yogalates, Stretch, and more. In-house guests can join for free and have mats available for use. Registration is required. Please inquire at the Front Desk or by calling (310) 855-1115.
*Subject to change
Reasons to Stay
Revel in our Rooftop
Offering stunning panoramic views of West Hollywood and Los Angeles and the gentle warmth of the California sun, the hotel's rooftop features a glistening pool, relaxing cabanas, an al fresco bar, and lighted tennis court for games at your leisure and our weekly yoga classes.
Reasons to Stay
Laid Back Luxury
Our spacious, residentially-styled suites feature a modern, sophisticated design accentuated with contemporary art and decor. Each room offers a refrigerator, fireplace, pillow-top bed, kitchenette in select rooms, private balcony and much more to make you feel at home.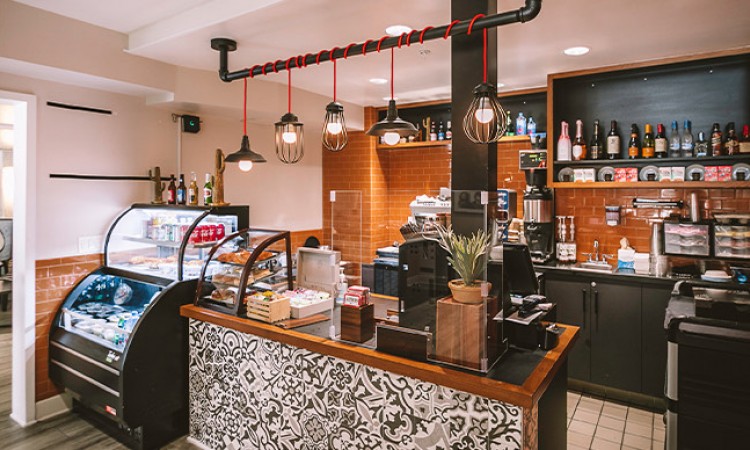 Reasons to Stay
Montrose Market
We provide a convenient and safe market in the lobby featuring salads, pastries, beer, candy, and many more treats perfect to enjoy at the pool. Just ask the barista for assistance, pick your favorites, and pay at the front desk.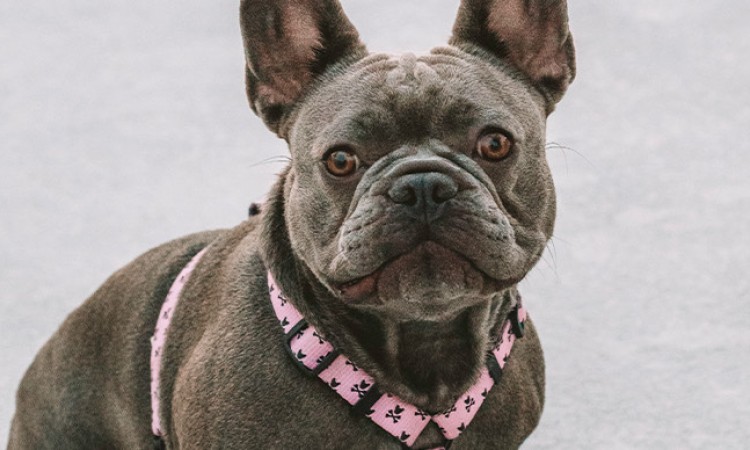 Reasons to Stay
We <3 Pets
We have several pet-friendly suites available at our hotel so you never have to leave your best friends behind when you stay in LA. We do not charge a fee for your pets - we know they're family!
Reasons to Stay
Size Matters because You Matter
Converted from luxury apartments, Montrose West Hollywood offers the indulgent perks of a glamorous apartment-style life with all the amenities, services and personality you would expect from a boutique hotel. With large suites, unmatched amenities and special monthly rates, why not move in today?
Guest Amenities 
Fee
To help make the most out of guests' stay and for optimal relaxation, a $26 plus tax per night Amenities Fee includes a wide array of amenities that are available throughout guests' stay, including:
*This service or amenity is temporarily closed/canceled will return TBD.
Wine Hour daily
Morning coffee
Access to daily newspaper
In-room bottles of water
per stay
Luggage storage
Business Center
Enhanced Wi-Fi
Domestic phone calls
Pool & Fitness Center*
Complimentary bike usage
PPE Kits


(exclusions apply)
Capture A State of Mind
Instagram montrosewesthollywood