Suites For Office Space
in West Hollywood
Looking to switch up your work-from-home views? Let us introduce you to our unique office space solution. Rent one of our spacious, residentially-styled suites with private balconies and enough room to spread out, work, and brainstorm. Offering daily rates today!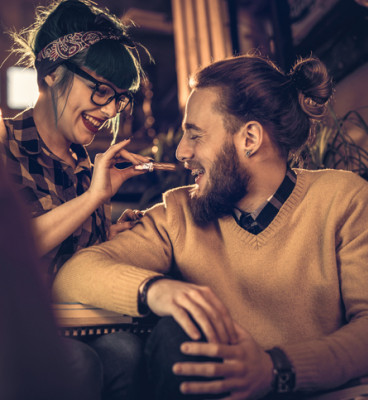 Indulge Your Sweet Tooth with Your Sweetie
What's better than receiving chocolates on the most romantic day of the year? Three hours of chocolate! That's exactly what lovebirds (and our adventurous singles) can do this V-day with the Chocolate Indulgence Tour of L.A., exploring the best of the best sweet shops in the metro area. The tour includes insightful commentary by the chocoholic tour guide, samples at five of the top chocolatiers in the West L.A. district, and most importantly, an afternoon of fun with your sweetie. Is it just us or did Valentine's Day just get a whole lot sweeter? Click here to book your tour.
Top off your romantic day with dinner at one of our onsite dining options or, if your bed sounds better, in-suite dining provided from our dedicated chef. We wish the happiest of Valentine's Days to you and your loved ones!
Read other posts
Why You'll Love Them
Access to high-speed internet
Daily Wine Hour
Self-parking
Rooftop pool & tennis court for a break from working
Grab-and-go snacks from the lobby to fuel you up