Suites For Office Space
in West Hollywood
Looking to switch up your work-from-home views? Let us introduce you to our unique office space solution. Rent one of our spacious, residentially-styled suites with private balconies and enough room to spread out, work, and brainstorm. Offering daily rates today!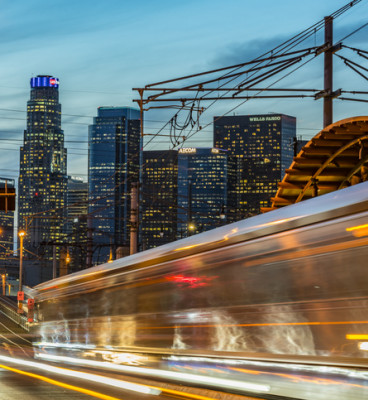 Witness The Unique Artistry of L.A. During Your Stay
Los Angeles is a city bursting with originality, artistry, and passion for the arts. While your here this March, you have plenty of opportunities to see this for yourself. Starting March 20th, the Rooftop Cinema Club will resume, surprise surprise, rooftop viewings! The club is unique in that guests are provided with everything they need for an outdoor viewing experience: lawn chairs, blankets and plenty of snacks. Best part? Every viewer gets a set of wireless headphones so not a bit of juicy dialogue goes unheard.
Music more your thing? Take a subway ride between March 23rd and 24th and you may just hear a beautiful piece of classical music along with your journey. L.A. is one of a select few cities where classical artists celebrate a holiday that commemorates the work of Johann Sebastian Bach. It's a uniquely-L.A. experience we can't wait for you to see.
Read other posts
Why You'll Love Them
Access to high-speed internet
Daily Wine Hour
Self-parking
Rooftop pool & tennis court for a break from working
Grab-and-go snacks from the lobby to fuel you up