Suites For Office Space
in West Hollywood
Looking to switch up your work-from-home views? Let us introduce you to our unique office space solution. Rent one of our spacious, residentially-styled suites with private balconies and enough room to spread out, work, and brainstorm. Offering daily rates today!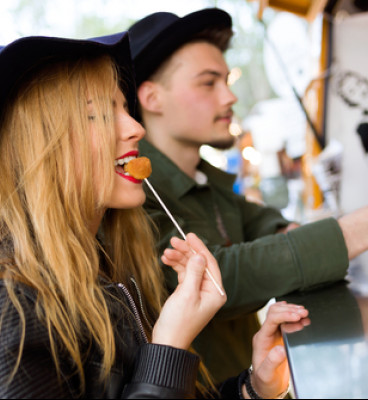 Get Outside for Some Tasty Grub at the Food Truck Festival
Spring brings flowers, allergies and a lot of food trucks to L.A.! For a limited number of months, Final Fridays is hosting a food truck extravaganza on the last Friday of each month. This month's meetup will take place on April 26th from 4 p.m. to 8 p.m. on the lovely grounds of the Rose Bowl Stadium, 5-star The Greens. Break out your sunscreen and loosen your belt a notch, you'll be needing it after a full four hours of trying these trucks' hot items. While you grub, there's plenty of supplemental entertainment including a bounce house, foot golf, photo ops, and even tours of the Rose Bowl Stadium. Best part? Admission is free for all! For more information on parking and a list of vendors, visit the event page the 3rd Annual Cuban-American Music Festival here.
Read other posts
Why You'll Love Them
Access to high-speed internet
Daily Wine Hour
Self-parking
Rooftop pool & tennis court for a break from working
Grab-and-go snacks from the lobby to fuel you up